How to register?
Senior.Life est une plateforme qui crée du lien entre les personnes qui ont envie de partager ensemble des centres d'intérêts communs. Senior.Life est le réseau social dédié aux séniors de plus de 50 ans. Il permet de partager vos occupations gratuitement et recevoir des informations de façon sécurisée
Toutes les étapes pour une inscription sur Senior.Life
Aller sur Senior.Life et cliquer sur inscription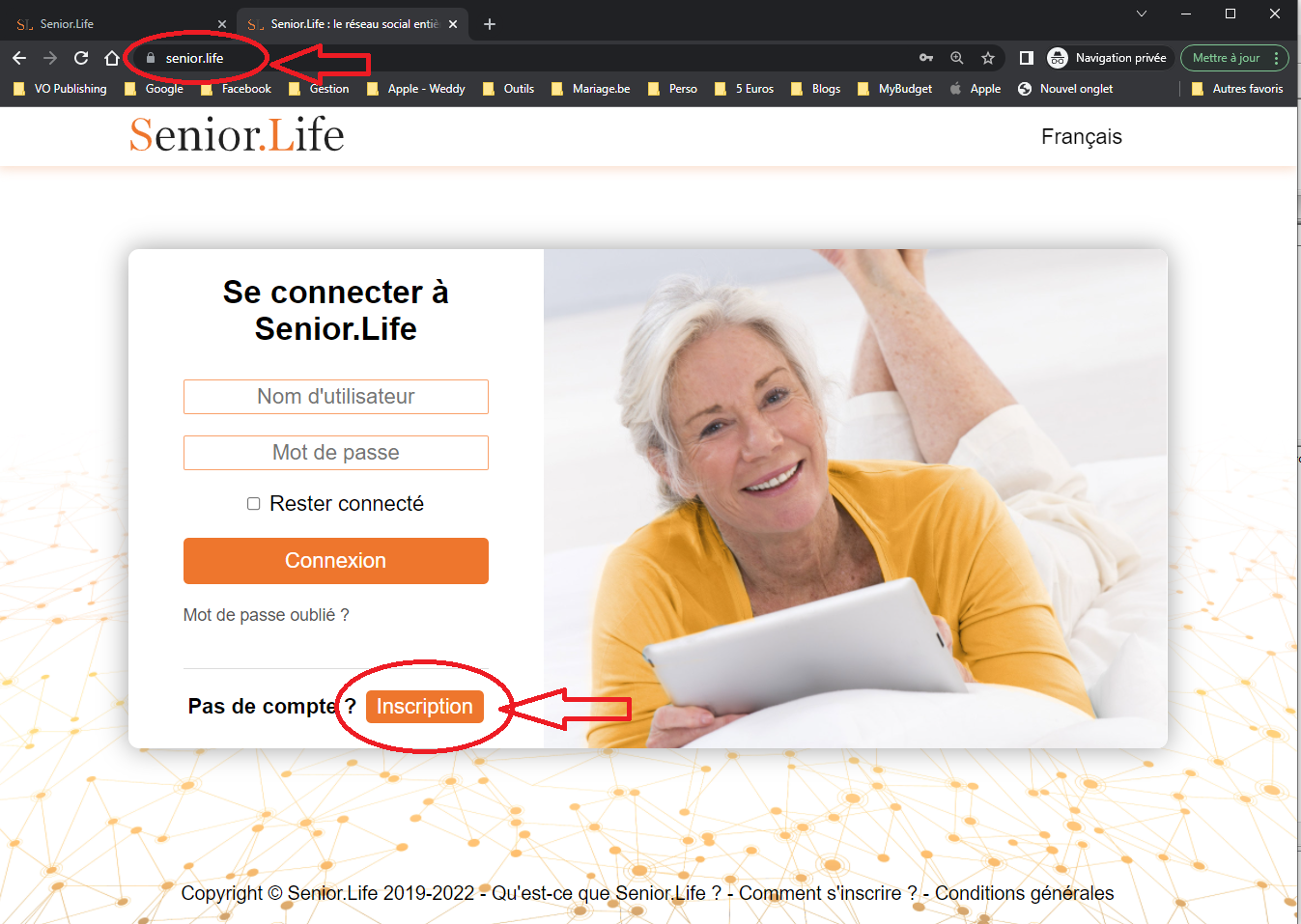 Indiquer :
Last name
First name
Date of birth
Tick the gender
Your e-mail address
Select country
Create a password and confirm it!
Click on "I accept the terms and conditions".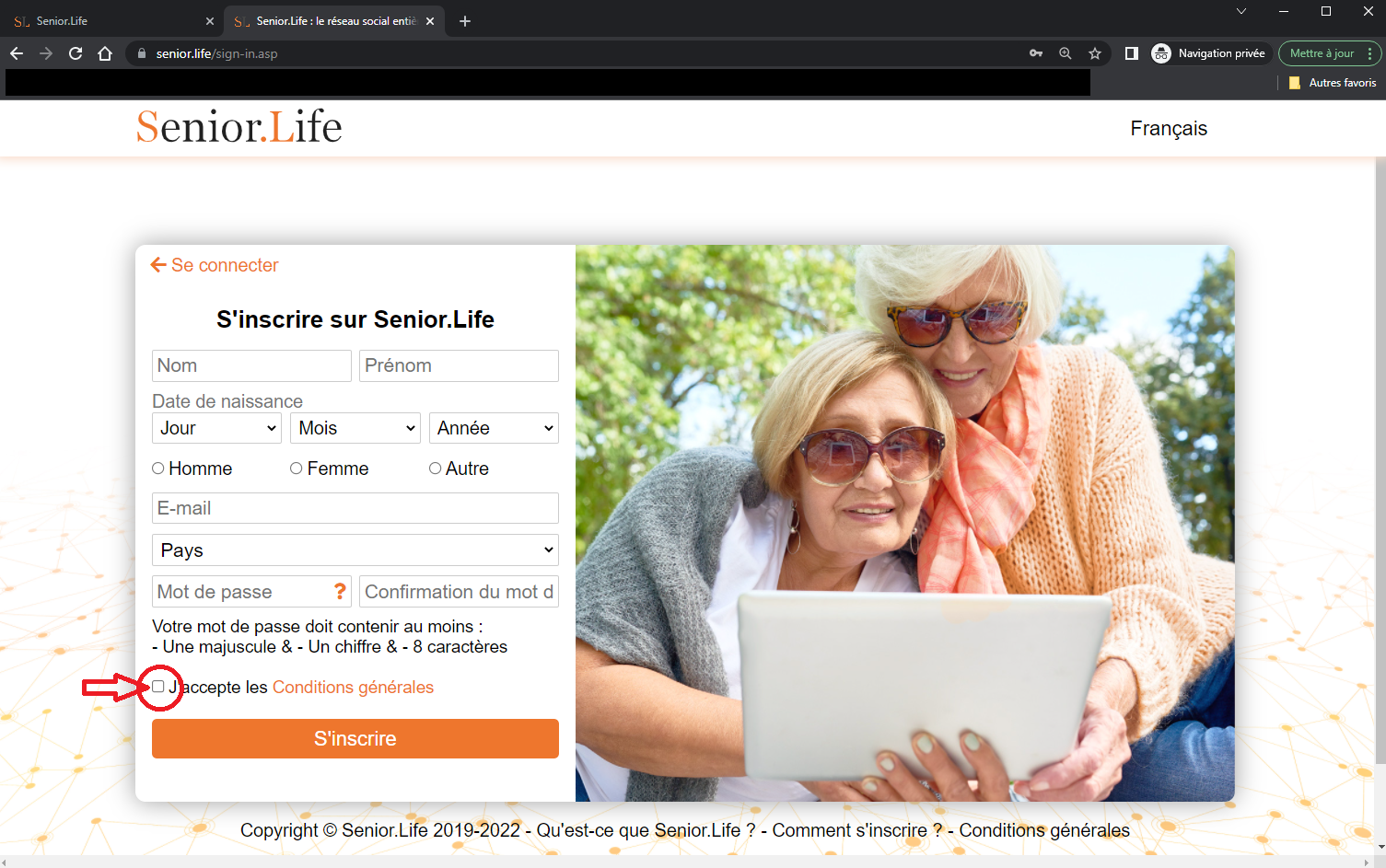 Aller sur la boite e-mail pour activer le compte