What is Senior.Life?
Senior.life is a platform that creates links between people who want to share common interests together. Senior.Life is the social network dedicated to seniors over 50 years old. It allows you to share your occupations for free and receive information securely.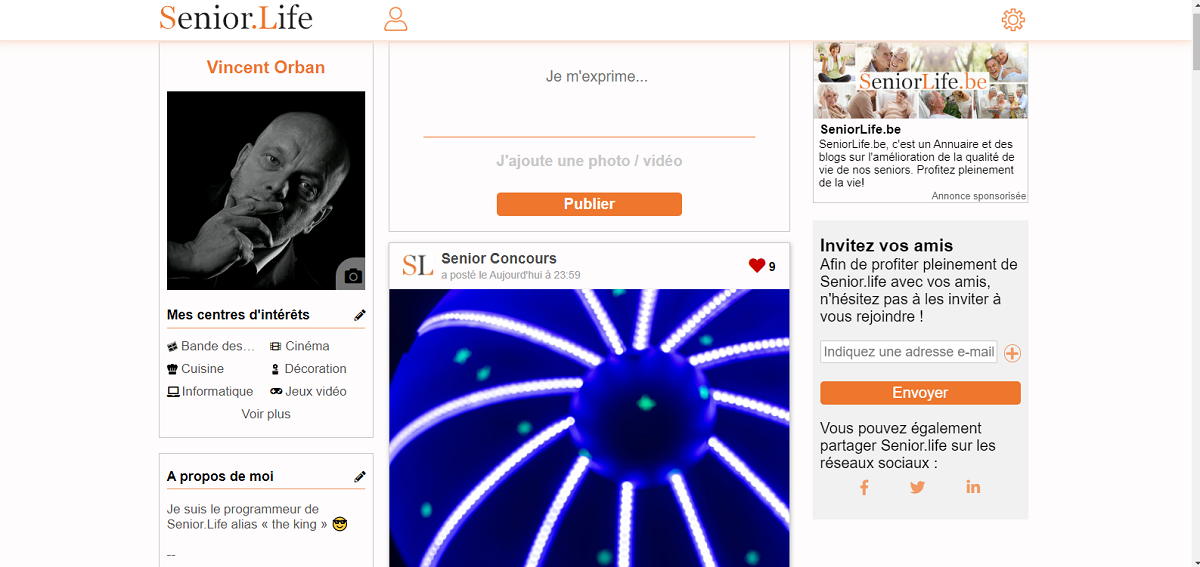 Seniors and interests
Vous aimez partager avec les autres votre admiration pour la cuisine, la musique, la peinture ou toutes autres passions ? Indiquez-les dans vos centres d'intérêts. De cette façon, vous serez en contact avec les personnes qui ont les mêmes intérêts que vous !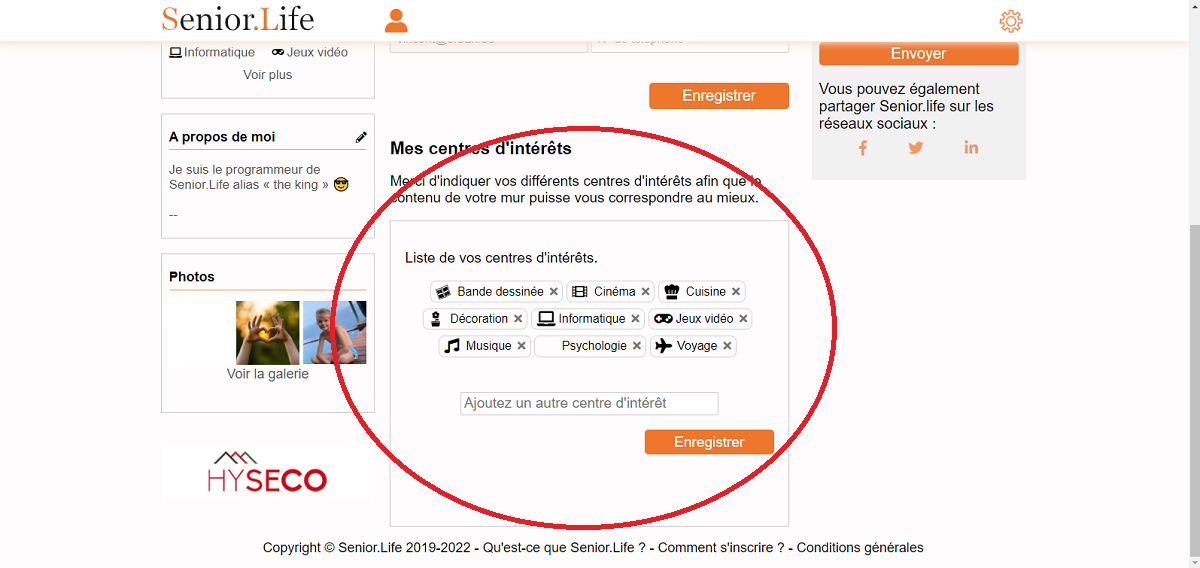 A social network for seniors
As we have already explained previously, Senior.Life is a place of exchange between individuals with the same centers of interest, the same affinities and the same needs. It is mainly dedicated to seniors over 50 years old. This social network allows you to share photos and videos. It also gives the possibility to comment on posts or to receive opinions in return. You can also invite your friends to join the community and thus fully enjoy Senior.Life together.